April 26, 2018 - by: Marie
Erotic fiction inspired by Morgan Rodriguez and Vanessa Decker in "Movie Night"
Vanessa and I sat down to snuggle up in front of the TV, ready for our regular Wednesday night movie session. We closed the drapes and dimmed the lights, stripped down to our T-shirts and panties as it was so warm, and settled down with our popcorn and snacks.
When the film began, we were lying on the couch eating potato chips off a shared plate, shoulder to shoulder, but as it progressed and the chips had been eaten, I slid right down until my head was resting on Vanessa's lap.
She absentmindedly stroked my hair as I lay there, losing interest in the film; she didn't realize her touch was turning me on. I tried my best to ignore it and pay attention to the movie, rolling over onto my front, but that left Vanessa's hand on the small of my back.
Instead of cooling things off, all I had done was turn up the heat. Vanessa's fingers traced the line of my spine gently, running down to my panties, getting dangerously close to my ass. She carried on stroking my back, making me so horny; I couldn't be sure whether her actions were innocent or she knew her teasing was driving me wild.
I had closed my eyes and was edging my legs apart, half wanting her to notice, half afraid that I was getting the wrong message. And then her fingers stepped over the line of my panties and slipped down my ass until her palm was flat against my right cheek.
That was all the encouragement I needed. I looked up at her and she was watching me, her eyes sparkling. We kissed and her hand squeezed my ass, fingers sliding to my inner thigh. I reached for her, fingers roaming over her panties as she opened her legs, tracing her slit through the cotton of her underwear, feeling her groove. She shivered under my touch, and I sensed her desire – she was as horny as me.
The film forgotten, I slid my hand inside Vanessa's panties and felt her wetness. Her lips parted around my fingers, letting them slip down the slick channel and dip into her slippery hole. She pulled her top up and fed her big breast into my mouth, wanting me to suck on her stiffening nipple.
I needed to taste more of her, tugging her panties aside to bare her pussy and thrusting my fingers right inside her wet hole, licking at her clit that bulged up between her plump lips. Her hips bucked up against my fingers and tongue, her hand between my thighs, rubbing my pussy through my panties.
I brought my fingers up to her mouth and watched with delight as she sucked her own pussy juices off them. Back they went inside her tight snatch as she grabbed my wrist and held me there. Her whole body was shaking as I finger-banged her, feeling how responsive she was, how aroused and sensitive. And I wanted her up on her hands and knees with her beautiful ass in my face.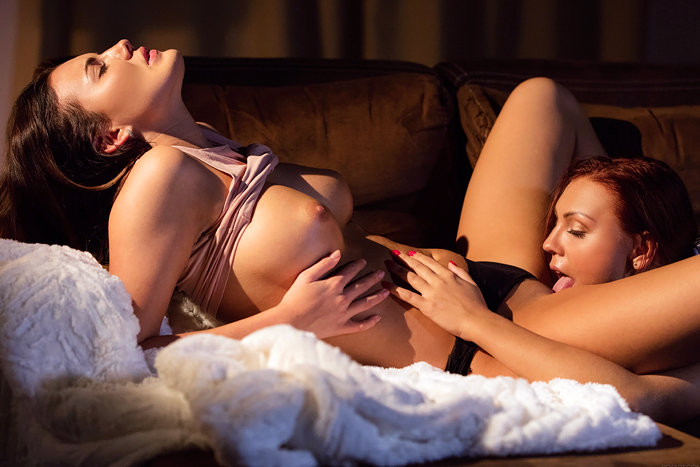 Vanessa did as she was told and I spanked her once before getting her panties off and burying my face in her pussy from behind. Her lips were swollen and juicy, sticking out from her shaved mound as she bent over, ready for me to slide my tongue between them and spread them apart. She was dripping with excitement, her clit puffy and hot, and she moaned each time my tongue dragged over it. She tasted so sweet and tangy.
After a while my steady licking was too much for her, and she fell onto her back, wriggling beneath my licking, sucking, probing tongue, cumming loud enough to drown out the TV. I watched her the whole time she came, her gorgeous face flushed, mouth open, and I knew that as soon as she'd cum I was going to sit on her face.
When she stopped yelling I climbed up her body, kissing her, pulling my panties off and then I was on top of her, my juicy slit over her mouth. I got one foot up on the arm of the couch so I could steady myself, then I began to fuck her face. Like this, it was easy to rub myself back and forth over her tongue, and it gave Vanessa room to get a hand up to my clit.
That was fucking incredible! Grinding on her face like that was so good, and her fingers toying with my clit made it even more intense. As my climax built I stopped moving and just let her take over, tongue flicking over my clit until I started to cum, gasping with each orgasmic wave.
We watched the end of the movie together, lying in each other's arms; but funnily enough, neither of us could tell you what it was about…
If you enjoy erotic fiction and would like to contribute some of your own, you can email it to fanfiction@metart.com. We don't promise to post it in full, but we will pick out the juiciest bits to share! To see more stories and true confessions, check out our free fiction site, MyErotica.com
April 16, 2018 - by: Allison Leigh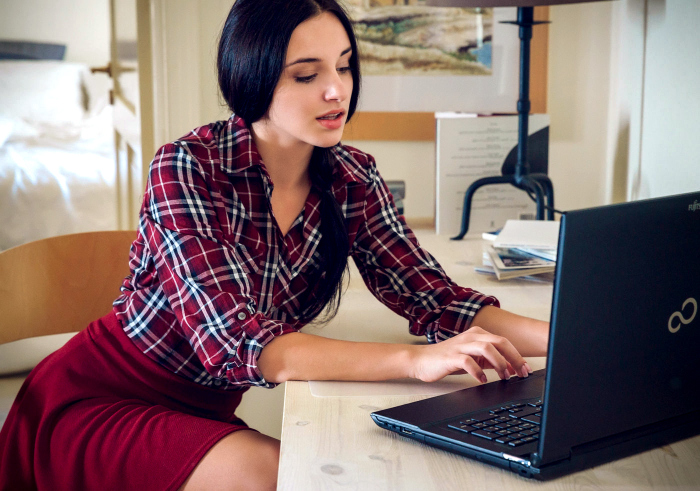 About the author: Allison Leigh is a pornographer, producer, polyamorist, and professional kinkster. When sexuality is business, business is fun!
Members of the sex work industry are up in arms about the recent US Senate vote on SESTA – the Stop Enabling Sex Traffickers Act, which passed March 21 with an overwhelming 97-2 vote. The bill is aimed at holding online service providers culpable for sex trafficking perpetrated or supported via their services, a moral argument that is easily supported at first glance. However, the reality of it is far more overarching. Internet advocates, sex workers, and their supporters are speaking out about SESTA's pitfalls – namely that without protections for consensual sex work, it forces providers to effectively silence all talk of sex work online; it also potentially violates the First Amendment's protections of freedom of speech. The next step is likely a case to be brought before the Supreme Court, though by whom remains to be seen.
SESTA and its sister bill, FOSTA (now known as the SESTA-FOSTA package) are aimed at protecting victims of trafficking, but if allowed to take effect, will have devastating effects on the online communities that adult workers rely upon to stay safe. By gutting the Section 230 safe harbors of the Communications Decency Act, the legislation silences support networks that consensual sex workers use to share resources such as advice, support, and "bad date lists" that warn workers about violent or predatory clients. Instead of "making it easier for the government to target traffickers online," the changes will create a new illegal activity – simply allowing people to talk about sex work at all.
In addition to its impact on sex workers, SESTA would affect online service providers and their customers. In the face of increased liability for their users, websites are likely to shut down their comments area, forums, message boards, blogs and chats. The danger is particularly real for adult sites, sex education sites, and social media sites like Facebook and Twitter, who would be vulnerable to prosecution for hosting adult workers' accounts. The alternative isn't much better; were these services to switch to unmoderated discussions, it would still make workers less safe – and provide a loophole for traffickers.
Pornographic content is hardly safe either – though adult film actors are legally distinguished from sex workers in California and New Hampshire, they're not in the rest of the United States, leaving adult sites and performers in the rest of the country open to being targeted, and encouraging camsites and other networks like tube sites to limit user uploads. In the wake of this further persecution, adult performers, sex workers, and porn sites are also likely to face another wave of broad-spectrum bans from banking and financial services, who have already historically shied away from the industry for fear of prosecution under the current maze of anti-trafficking laws.
One only needs to ask a sex worker about SESTA to understand why the bill is putting them in danger instead of aiding anti-trafficking efforts. "By removing our ability to safely discuss and screen clients, SESTA puts sex workers back on the streets and back in danger," one worker tells me via email. "The more you make people hide away, the easier it is to hide criminal activity." The numbers back her up — a 2017 Baylor University study of violence against women before and after Craigslist provided an "erotic services" section found a 17 percent decrease in female homicides, as well as a decrease in rape cases, because workers could talk to each other openly and screen for bad dates online.
Sex workers, adult websites, and internet free speech advocates such as the Free Speech Coalition are mobilizing strongly against the bill, taking to Twitter, Facebook, and their own broadcasts to implore their clients and fans to support their upcoming fight and speak out against SESTA. By conflating consensual sex work with sex trafficking, legislators seek to deny sex workers agency in their trade. In forcing workers further into hiding, SESTA-FOSTA creates a shadowy underbelly dangerous for sex workers, adult actors, and victims of sexual trafficking alike.
This post first appeared on MyErotica.com
REFERENCES:
"Craigslist's Effect On Violence ... - gregoryjdeangelo.com." Craigslist's Effect on Violence. November 2017. Accessed March 15, 2018.gregoryjdeangelo.com/workingpapers/Craigslist5.0.pdf
Levy, Alex F. "Why FOSTA's Restriction on Prostitution Promotion Violates the First Amendment (Guest Blog Post)." Technology & Marketing Law Blog. March 19, 2018. Accessed March 22, 2018. https://blog.ericgoldman.org/archives/2018/03/why-fostas-restriction-on-prostitution-promotion-violates-the-first-amendment-guest-blog-post.htm
Masnick, Mike. "Can Someone Explain How SESTA Will Stop Sex Trafficking?" Techdirt. Accessed March 15, 2018. https://www.techdirt.com/articles/20180304/00472939348/can-someone-explain-how-sesta-will-stop-sex-trafficking.shtml
Mitchell, Ty. "Opinion | If Lawmakers Want To Protect Sex Workers, They Must Listen To Us." The Huffington Post. March 09, 2018. Accessed March 15, 2018. https://www.huffingtonpost.com/entry/sex-workers-bill-fosta-sesta_us_5aa1924fe4b04c33cb6cecb2
Neidig, Harper. "Senate Passes Controversial Online Sex Trafficking Bill." TheHill. March 21, 2018. Accessed March 22, 2018. http://thehill.com/policy/technology/379553-senate-passes-controversial-online-sex-trafficking-bill
"SESTA - FOSTA - Section 230." Free Speech Coalition. Accessed March 15, 2018. https://www.freespeechcoalition.com/priorities/policy/sesta-fosta-section-230/
"Stop Enabling Sex Traffickers Act." Wikipedia. March 14, 2018. Accessed March 15, 2018. https://en.m.wikipedia.org/wiki/Stop_Enabling_Sex_Traffickers_Act
April 05, 2018 - by: Rose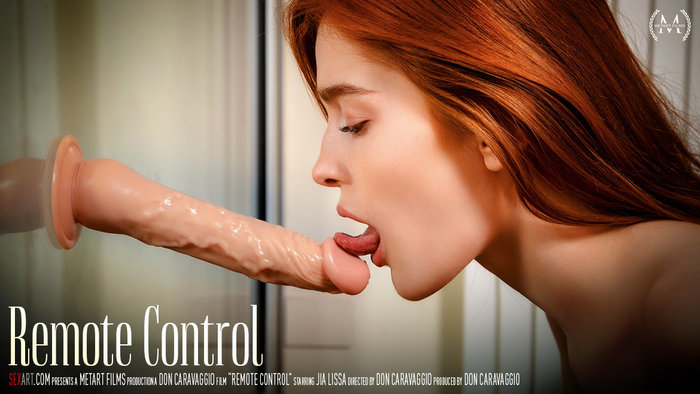 Spring is for lovers, and here at SexArt, energy and arousal levels are rising along with the temperature! It's been a terrific month for hot hook-ups, with fan favorites Linda Sweet and Alexis Crystal, frisky Asian cutie Katana and elegant beauty Lana Seymour all featuring, busty 18-year-old newcomer Angel Princess and her real life boyfriend making their debut, and the start of a glamorous new series, "Chateau," filmed in a sumptuous location. It's not easy to pick favorites with so much hotness on offer, but here's my personal and entirely subjective top three movies of the month:
Emylia Argan is the name on everyone's lips right now, a gorgeous busty brunette with womanly, sensual charisma. "Examine" is her second movie with luscious Asian star Paula Shy, and if anything it's even more passionate and powerful than their first encounter, "Exploration." Director Andrej Lupin lets these two uninhibited, sexually self-assured divas do what comes naturally, eating pussy avidly, intent on their own pleasure and each other's. Emylia looks incredible as she rides Paula's pretty face, her big boobs jiggling hypnotically. A must see for lovers of girls with impressive curves.
Sexy brunette Dominica Phoenix is a petite powerhouse, and in Andrej Lupin's erotic exploration of a life-changing encounter, "My Story," she talks to camera as she shares the details of her meeting with Michael Fly. She's so charming, and her intimate connection with her partner is something quite special to watch, a vigorous and athletic fuck session that nonetheless conveys genuine chemistry and emotion.
But my absolute favorite movie of the month is "Remote Control," starring stunning rising star Jia Lissa. Director Don Caravaggio has a knack for creating cute and involving stories, and here we see irresistible Jia following an unseen lover's text directions as she goes to a country house. At first romantic and ethereally beautiful, things soon turn incandescent as the porcelain-pale redhead follows instructions to suck on a huge dildo and then fuck herself with it, impaling her tight pussy with its natural flame red bush on the immense mock cock. Deliciously naked, she rides another dildo to an orgasm that leaves her quivering, a picture of spectacular sexual satisfaction.
So, did I pick your favorite SexArt movie of March 2018?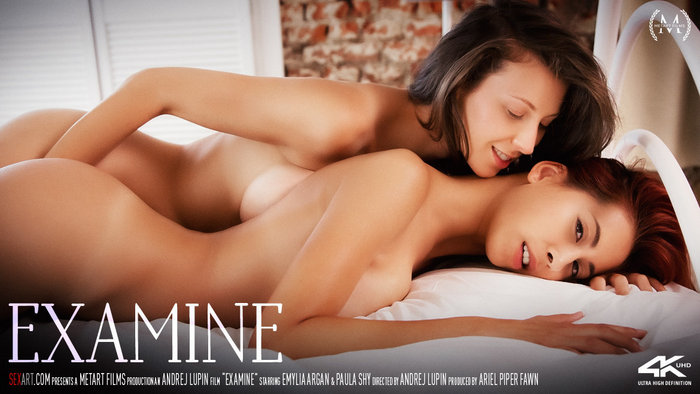 18 U.S.C. 2257 Record-Keeping Requirements Compliance Statement.

Warning - This site contains adult material of a sexual nature - you must be of legal age in your area to view this material.
All materials on sexart.com, are copyright © 2019 sexart.com. All models were at least 18 years of age when photographed.
0.17.0 c958d3