February 22, 2018 - by: Allison Leigh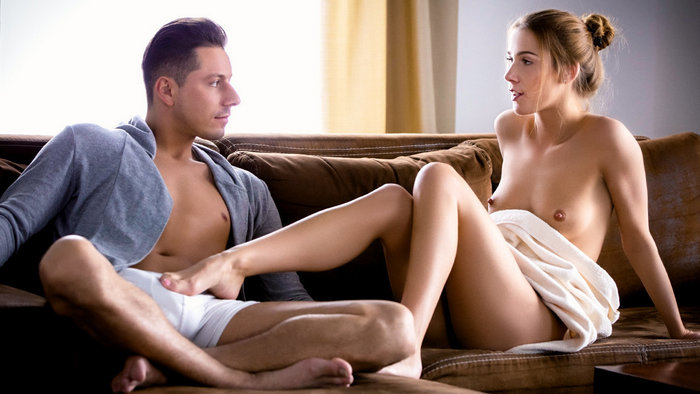 About the author: Allison Leigh is a pornographer, producer, polyamorist, and professional kinkster. When sexuality is business, business is fun!
The oversexed fraternity brother, the pushy husband, the housewife who feigns a headache –familiar stereotypes, derived from an assumption that men have a higher sex drive than women. But is that truly the case?
The idea that most women have a lower sex drive than men is socially ingrained. It features in our cultural tropes, mirroring how it features in our daily lives – a culture where women deny their sexual desires, and many men feel that aggressive pursuit of sex is the only way to obtain it. Women's lack of desire for sex, especially as they get older, is treated as an innate fact that men must overcome.
At a superficial glance, statistics appear to back this up – by a small margin, men do report higher sexual desire, activity, and more permissive attitudes toward sex. However, a ten-year meta study conducted by University of Wisconsin, Madison found that these results are closely tied to social factors, including age, race, and religion, indicating that sociocultural attitudes toward sex are what leads to the gender gap when it comes to sexual desire.
Psychologists Janet Hyde and Jennifer L. Petersen analyzed more than 800 sexuality studies over a period of 15 years. Their abstract states that they found "that men reported slightly more sexual experience and more permissive attitudes than women for most of the variables. However... most gender differences in sexual attitudes and behaviors were small. Exceptions were masturbation incidence, pornography use, casual sex, and attitudes toward casual sex... nations and ethnic groups with greater gender equity had smaller gender differences for some reported sexual behaviors than nations and ethnic groups with less gender equity." Furthermore, they found that while a woman's sex drive may decrease over time, this correlated more strongly with monogamy than with age.
With these facts in mind, it is time to discard the notion that women have an inherently lower sex drive than men – and instead turn a critical eye toward a culture that encourages disparity between genders, sexual violence, and judgmental behaviors such as 'slut shaming' for women who are openly sexual.
Women are challenging gender inequity in many arenas, with recent movements such as the SlutWalk, #MeToo and Time's Up just the most visible and vocal examples of a drive to turn the spotlight on outdated and harmful stereotypes and behaviors. Women are reclaiming the right to explore and express their sexual desires freely, without fear of recrimination; and what could be hotter than a woman who knows what she wants and isn't afraid to claim it as her right?
Here at SexArt, we love to see women taking charge, expressing themselves sexually in whatever way comes naturally. Alexis Crystal in the film "Listen To Me" is a great example; she takes the initiative, demanding her man's attention with a sensual footjob before getting him into a passionate 69 and riding his cock, bathed in the beautiful sunlight. Her happy smile and uninhibited moans make it clear that she's utterly in the moment, experiencing physical pleasure and – just as importantly – the freedom to express it. Perhaps if society allowed all women to feel that it was safe to be their true sexual selves, no one would feel the need to fake a headache again.
REFERENCES:
Petersen, J. L., & Hyde, J. S. (2010) A meta-analytic review of research on gender differences in sexuality, 1993–2007. Psychological Bulletin, 136 (1), 21-38.
Bergner, D. (2013) "Unexcited? There May Be a Pill for That." The New York Times, 22 May [Online]. http://www.nytimes.com/2013/05/26/magazine/unexcited-there-may-be-a-pill-for-that.html
Gross, J. (2014) "5 Studies That Offer Fascinating Conclusions about Human Sexuality." TED Blog, 30 Oct. [Online]. blog.ted.com/6-studies-that-offer-fascinating-conclusions-about-human-sexuality/.
February 15, 2018 - by: Rose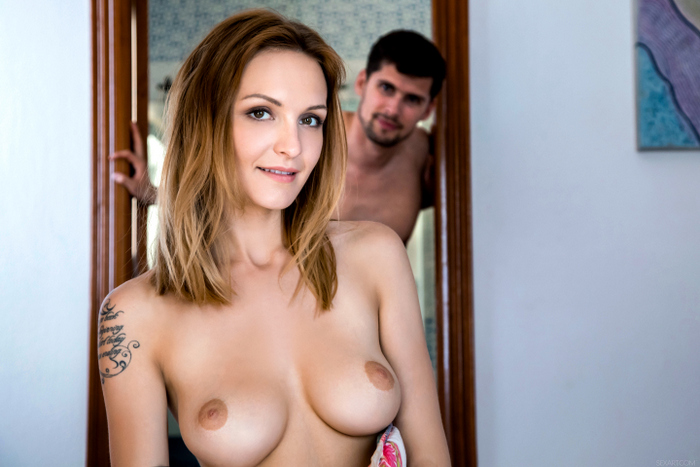 Stunning Belle Claire is one of SexArt's most popular erotic models, a gorgeous girl whose vivacious presence lights up the screen in every movie she makes. Whether with male or female partners, Belle's flirty, playful manner and vigorous sexual appetite makes for compelling viewing. And let's not forget her physical beauty: with gorgeous brown eyes, a dazzling smile and a slender, athletic physique that supports surprisingly big, natural breasts, she's simply irresistible.
Belle has 14 movies to date on SexArt, all shot with director Andrej Lupin. "Touch and Feel" with Sybil A is particularly lovely, a tactile and sensuous liaison, while in three-girl movie "Teacher" we get to hear her sexy voice as she directs the action. In "Punish Me" she explores her kinky side, but my personal favorite is her most recent, "Stay Alone," which pairs her with Kristof Cale for some energetic sex and a moving story. I was delighted to learn more about this delightful star…
Belle Claire, please tell us about yourself.
BC: Well, I'm turning 25 in May, I come from Prague in the Czech Republic and I have been living there my whole life. Since I've had a very busy shooting schedule for the last couple of years, I enjoy spending my free time with my beloved family – my partner, lovely daughter and sweet bullmastiff named Dexter.
What inspired you to get into nude modeling?
BC: Actually, I didn't plan to start nude modeling at first. I started as a fashion and glamour model, and over time people convinced me that it's much more fun to do nudes, so I tried my first couple of sets and kind of stayed around it for over five years.
What is your favorite thing about working in the adult entertainment industry?
BC: Feedback from my fans, for sure. I've always loved being the center of attention and this job has made me a dream girl for so many people all over the world that I feel needed – and that makes me very happy.
How do you keep in such good shape?
BC: Always the same question, always the same answer – no idea! I got this slim gene from my mother, and all I do is eat whatever and have a super busy life – that's the best exercise you can possibly get.
How long have you been making films?
BC: I have been making nude and erotic films for over five years. I've always loved three things about it: traveling, meeting interesting people, and the fun we have backstage!
Do you like to watch your own movies?
BC: I always love to watch myself during the storyline for a little bit of the old self-criticism, but when it comes to the harder parts of the film, I skip.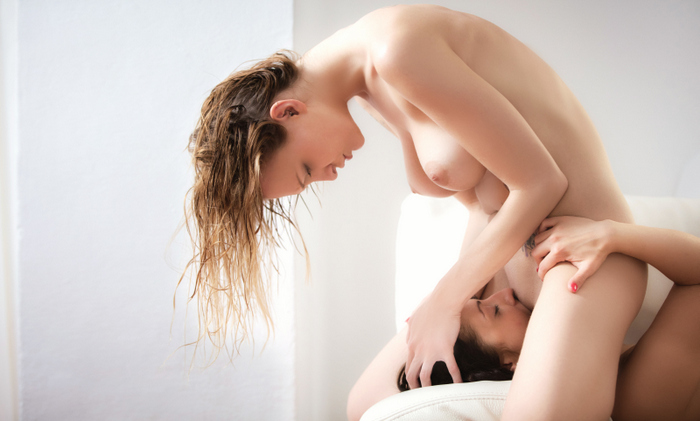 How would you describe your personality?
BC: Well, people who know me would say that I always have my head in the clouds, I am creative, smiling all the time no matter what situation I am in. I love my close ones to death and I would do absolutely anything to make them happy. I am always trying to do stuff to help others – currently I have opened my home to abused dogs waiting for a new loving family, which I am very careful choosing. And the downsides? I am a little insecure, sometimes I do things faster than I actually think about them, and I make loads of mistakes because of that. And, of course, if someone hurts me or my family, I can be very cruel.
Are you a romantic person?
BC: Actually yes, I am a very romantic and naive person, but there are only few people in the world that know me like that.
Are you an exhibitionist?
BC: I'm the exact opposite; I am a very shy person. I know that it doesn't really match my career in this industry, but I feel that way even when I go to the doctors. There are only a few outside shoots with me, and I can tell you, I was super shy and scared that someone would see me. But for some reason, when the door's closed, I can be very outrageous!
Do you have a high sex drive?
BC: When I'm with the right person, absolutely.
Are you more dominant or more submissive?
BC: I enjoy myself in both roles, but I've never been an extreme type of either.
Did you ever have sex with a girl in your personal life before you started to make movies? Are you bisexual?
BC: No, no, no. I might disappoint loads of you, but I like MEN!
What kind of man do you like?
BC: A man can always impress me with his character, his ability to make me laugh and make me feel protected.
Where is the most unusual place you've ever had sex?
BC: When I was in my teens, I did a few seconds of sex on public transport, on the underground to be precise. But only because there was barely anyone there. The rest is mainly the classic "unusual" – the forest, a tent, showers, changing rooms, and so on.
Do you like to masturbate?
BC: I do, when it's absolutely necessary! I have this little clitoris vibrator, so I just snuggle up in my bed, close my eyes and use my secret fantasies. But if I told you about that, it would not be a secret anymore!
Have you ever had a threesome?
BC: No, never. But I kind of played with the idea of having two men by my side when I was younger. But after all my professional experience, I don't really need to think about it anymore.
Do you believe in open relationships?
BC: To be honest, no. An open relationship for me is just an excuse to cheat and not feel guilty about it.
Is there anything else you would like to tell your fans?
BC: First of all, I would love to thank you all for all the love and support you have given me over the years. There is no better feeling than knowing that I DO IT FOR A PURPOSE! I read every comment, all the feedback, every tweet, and I will always be grateful for them, for you. I hope you will enjoy my upcoming scenes and remember me in my best ones, as I do not plan to shoot any more in the future. I wish you all the best in life, fulfilling your dreams, being super happy and super healthy! Love, Belle x
February 06, 2018 - by: Rose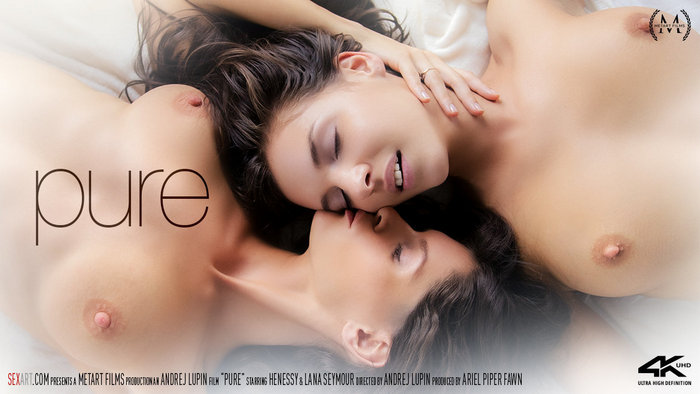 Favorite is such a subjective word, especially when it comes to sex – what floats the boat is a very personal thing, tied up with triggering all kinds of memories, preferences and visual cues. But we can all recognize quality when it comes to good movies, and January 2018 has been a fine month for top class action here at SexArt.
We've seen some gorgeous girls in the "Chasing Men" series – Elena Vega, Morgan Rodriguez, Linda Sweet and the scorching hot Katy Rose – and the sensational return of everyone's dream redhead, Ariel Piper Fawn, in retro movie "Road Trip," a fun lesbian romp you certainly wont want to miss. Emylia Argan's deliciously romantic and passionate liaison with adorable Sabrisse in "Be Together" is another scorcher, making it tough to narrow down my selection; but anyway, here's my personal and entirely subjective top three movies of the month:
Andrej Lupin's "Pure," featuring Henessy A and Lana Seymour, takes the concept that white is the color of innocence and purity and runs with it. There's a sense of natural wonder about their encounter that makes it seem very loving and spiritual; that said, it's also intensely arousing, the intimate physical and emotional chemistry between the pair so powerful it's impossible to tear your eyes from the screen. Members described it as "gorgeous, one of the best girl-girl scenes on the Network"; the fact that both girls are absolutely stunning and utterly uninhibited certainly doesn't hurt. And let's face it, white panties turn everyone on, particularly when the fingers slipping inside them do not belong to their owner!
My second choice, "Garden," is very much to my taste. Sexy Cherry Kiss has the look of an A-list Hollywood celebrity with her blonde hair, fabulous figure and dark shades; she's a total knockout. I've loved all her movies but this is my favorite so far. She and Maxmilian Dior are sensational together, energetic and athletic as they fuck hard in the sun. Max has the perfect physique and knows how to use it, drilling Cherry vigorously, and she gives as good as she gets. It's super hot… earthly delights indeed!
But the stand out SexArt movie for me this month has to be "Stay Alone." It opens with the jaw-dropping sight of beautiful Belle Claire stripping out of her dress and diving naked into the pool, and it just gets better from there. Kristof Cale's acting is excellent as the man mourning the loss of his lover, but there's no acting required when it comes to the sex – who could resist a girl so hot? She has the most amazing natural breasts, surprisingly big on her slender frame, and a smile that would melt any heart. The scene in the bathroom with her panties around her thighs is electric. Poetry in motion, with Team Lupin once again showing their mastery when it comes to blending sex and story.
So, did I pick your favorite SexArt movie of January 2018?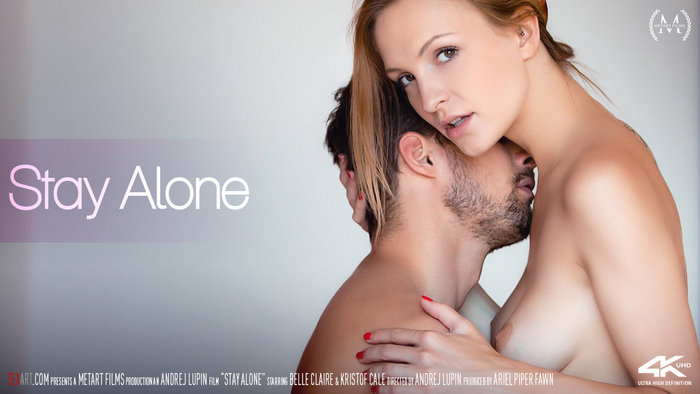 18 U.S.C. 2257 Record-Keeping Requirements Compliance Statement.

Warning - This site contains adult material of a sexual nature - you must be of legal age in your area to view this material.
All materials on sexart.com, are copyright © 2019 sexart.com. All models were at least 18 years of age when photographed.
0.17.0 c958d3