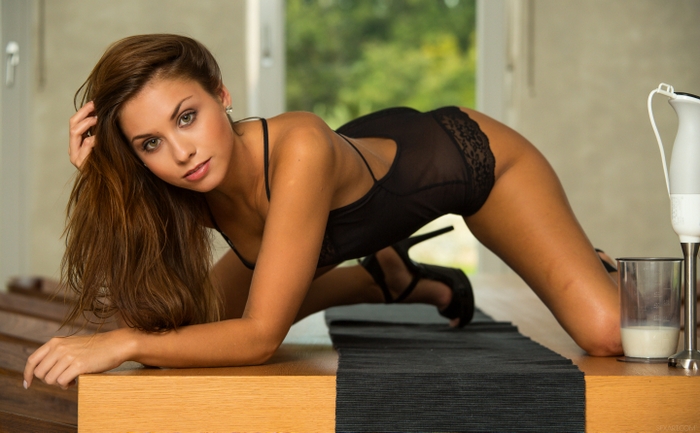 Stunning, sexy and cuter than a basket of kittens, Sabrisse A is one of our most popular SexArt models. Her huge hazel eyes, flawless golden skin and sensational body make an instant impression, and at 27, the Czech star has developed a confident, natural sensuality that makes her utterly irresistible.
I was lucky enough to meet the beautiful babe while on location in Spain, and was immediately struck by how gorgeous and sweet she was. I didn't get the chance to hang out with her for long back then, so I'm delighted that director Alis Locanta recently interviewed her on the set of his movie shoot for our sister site Viv Thomas. You can see the full interview here, but here are a few highlights…
Sabrisse, how would you describe yourself?
S: I am an extrovert, sometimes I'm very friendly. But sometimes I consider myself to be a very quiet and introverted person, I just need my space and don't want anyone to talk to me. I am romantic. I am an exhibitionist.
What's your favorite thing about your appearance?
S: Sometimes I like everything about myself, and sometimes I don't like anything. It's not easy to pick just one thing, but maybe my eyes, my mouth, or my lips. I try to do exercise and work out, but not that often; and I try to eat clean, not much junk food.
What do you like about making movies?
S: What I like most about making movies is getting to know new people, new places, new crew and new photographers – the whole thing together. I do like watching my own movies. I have watched them all.
Do you have a high sex drive?
S: I do get horny quickly, yes – with my boyfriend, immediately. And I like to masturbate, sometimes I use sex toys, but very rarely. I like to use just my fingers.
Are you bisexual?
S: Yes, I have had sex in real life with a girl. Actually, I like girls more, because I think girls' bodies are more beautiful. Sorry, guys! I'm bisexual, I consider a woman's body very beautiful, I like to watch it and I like to touch it. I have sex with only one guy, and that's my boyfriend. My favorite position is doggy style, when he holds me from behind.
Do you like sex in public?
S: The most unusual place I have ever had sex is on an airplane. I've had sex in public places, not just once, but many times.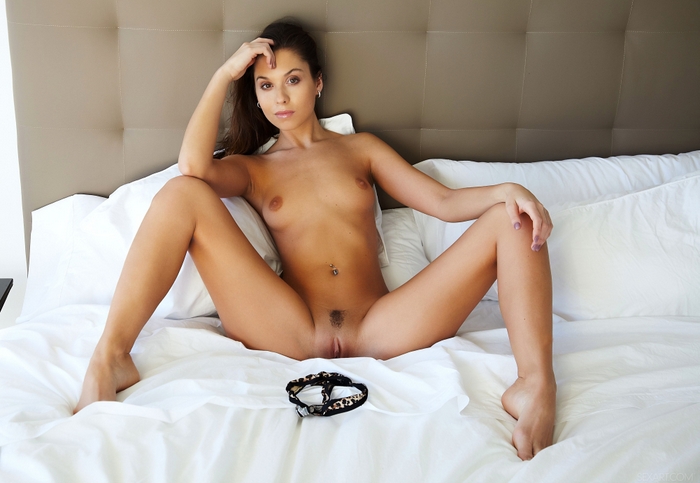 Latest Comments
There are no recent comments
18 U.S.C. 2257 Record-Keeping Requirements Compliance Statement.

Warning - This site contains adult material of a sexual nature - you must be of legal age in your area to view this material.
All materials on sexart.com, are copyright © 2019 sexart.com. All models were at least 18 years of age when photographed.
0.15.0 469a89