August 17, 2013 - by: Adam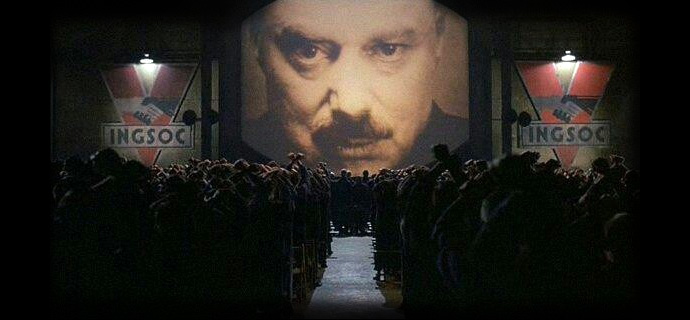 Yesterday, while reading the New York Times online a headline caught my eye. It read: " N.S.A. Often Broke Rules on Privacy, Audit Shows."
The N.S.A. (National Security Agency) administers the massive electronic surveillance operation revealed by (now fugitive) whistleblower Edward Snowden. Americans have been assured that the data mining adheres to strict standards designed to protect innocent individuals, but we now learn (not surprisingly) that those standards are regularly ignored.
The U.S. government spies on its citizens in America and overseas. The surveillance extends to phone calls, e-mails, Internet search histories, text and instant messages — every modern mode of human communication.
Defenders of the gargantuan and unprecedented spy apparatus insist that it's an effective and necessary tool in the global war on terror®. Further, some surveillance advocates declare: "If you've got nothing to hide, you've got nothing to fear."
And yet, this U.S. government administered program exists in near total secrecy, with virtually no public, judicial, or legislative oversight. It is also in clear violation of the 4th Amendment of the U.S. Constitution, which reads, in part: "The right of the people to be secure in their persons, houses, papers, and effects, against unreasonable searches and seizures, shall not be violated."
So, what does this have to do with SexArt?
At the moment, absolutely nothing! But it's all too easy to imagine a time or circumstance when a giant,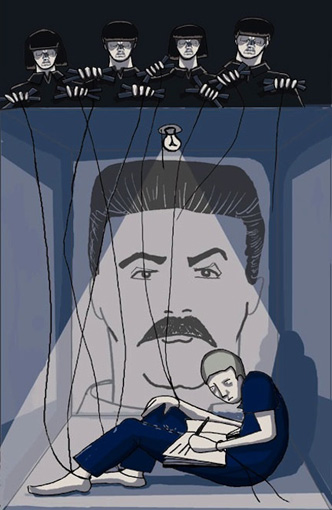 super-secret, unregulated surveillance program could be used to track, record, censor, or even completely eliminate your access to erotic art and entertainment.
Today, in this country, there is a small but vocal group of anti-erotica zealots. Whether due to their political or religious beliefs, they see access by adults to sexually explicit materials as a threat — to their moral values, to the nuclear family, to civilization itself. These people are extremists, they are far outside the mainstream, and their arguments are unfounded and fallacious.
But what if someone who held these crackpot views managed to gain real political power or high elected office? Do you think they would hesitate to harass, persecute, or even prosecute producers and consumers of erotica?
No? Well, they've done it before. The so-called "Meese Report," produced by then U.S. Attorney General Edwin Meese on then President Ronald Reagan's order, was a big — fortunately unsuccessful — step towards suppressing the adult entertainment industry. But the censors, the "social conservatives," and the morality police are still out there. Waiting.
It's also worth noting that in a complex, chaotic, and dangerous world, where real concerns are many — war, civil strife, unemployment, poverty, and environmental disaster, to name but a few — it can become politically expedient to have something to divert and distract public attention. A war on poverty? Too difficult! Too expensive! But a war on porn? Cheap and easy!
High tech surveillance is very much a product of the 21st century, but this admonition from Benjamin Franklin is even more important today than when he wrote it over two hundred years ago: "Those who would give up Essential Liberty to purchase a little Temporary Safety, deserve neither Liberty nor Safety."
August 03, 2013 - by: Adam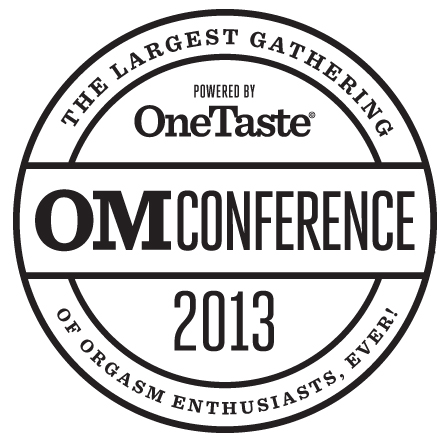 The male orgasm is well understood. Apply stimulation to the penis until it is erect. Continue applying stimulation until orgasm is achieved. To make things even easier to understand, the male orgasm results in the discharge of semen — a receipt, if you will, physical proof positive that the orgasm occurred. The male orgasm? It's not rocket surgery.
The female orgasm, on the other hand (pun intended), is far more complicated. Not simply in physical terms, but culturally, psychologically, emotionally, and socially.
A man who achieves many orgasms, ideally with a partner or partners, is often considered a "stud" or "stallion," a pillar of potency and virility.
A woman who achieves the same feat is, however, often branded a "slut," or a "whore," hardly flattering labels.
But human society is forever evolving, and social norms, mores, standards, and knowledge continue to change and develop. This is certainly true of the female orgasm, and as the global culture becomes more open in its discussions and attitudes about female sexuality in general, the orgasm is more openly discussed, studied...and sought after.
And that brings us to OM — Orgasmic Meditation. OM is a movement dedicated to the study, appreciation, enjoyment, and proliferation of the female orgasm. OM is also far more than that — it's a practice, a way of cultivating the orgasm to prolong it, enhance it, and reap the practically boundless physical, emotional, and mental benefits of orgasm. OM helps women and their partners get in touch with their bodies to achieve and enhance the orgasm in wonderful new ways.
The Orgasmic Meditation Experience 2013, is being held at the Regency Center in San Francisco from August 9 through 11. Medical doctors, authors, experts, and noted authorities in the field of female sexuality will gather to lecture, educate, discuss, deliver presentations, share cutting edge research and information, as well as host hands-on workshops about the theory, practice, and benefits of OM.
For any woman interested in the practice of OM and the pursuit of dramatically enhanced orgasm, sexuality, and overall health and wellness should consider attending this ground-breaking event. And so should her partner! To make this opportunity even more irresistible the event organizers are extending a special half-off discount to MetArt and SexArt members!
Visit TheTimeForOrgasm.us for further details, and be sure to use the MetArt/SexArt Special Discount Code — ESH — to save half-off your registration!
18 U.S.C. 2257 Record-Keeping Requirements Compliance Statement.

Warning - This site contains adult material of a sexual nature - you must be of legal age in your area to view this material.
All materials on sexart.com, are copyright © 2019 sexart.com. All models were at least 18 years of age when photographed.
0.17.0 c958d3